Experiential Design- History, Terms, Ideas, and Tools for Creating Effective Experiences

Experiential design is defined by internationally recognized design firm,
B. Brilliant
, as, "the practice of designing products, processes, services, events, Omni-channel journeys, and environments with a focus placed on the quality of the user experience and culturally relevant solutions. Experiential design tends to focus on building a temporary or permanent environment specifically for conveying a message, establishing a brand, or arousing feelings & engaging the senses" (Buford, 2017). By this definition, researchers recognize that through various forms of design disciplines, experiences are formed that make up experiential design.
Experiential designs primarily exist in the realm of five categorized modes of design. These design modes include exhibition design, environmental graphics, entertainment, marketing, and place-making
(Munro, 2015)
EXHIBITION
Exhibit Design
What is Exhibition Design
Museum Exhibition Design
2. ENVIRONMENTAL GRAPHICS

40 Great Moments in Environmental Graphic Design

What is Environmental Graphic Design?
Environmental Graphic Design- Connecting People to Places
3. ENTERTAINMENT

What is Entertainment Design
Somebody Does That?! Theme Entertainment Design
4. MARKETING

8 Experiential Marketing Campaigns That Will Give You Serious Event Envy
Agencies Everywhere see Experiential Marketing as the Next Big Thing
A Field Guide to Branded Urban Space
5. PLACE-MAKING

What is Placemaking
Placemaking Principles of Design
Creative Placemaking Design
THE EVOLUTION OF
EXPERIENTIAL DESIGN
*cue history lesson*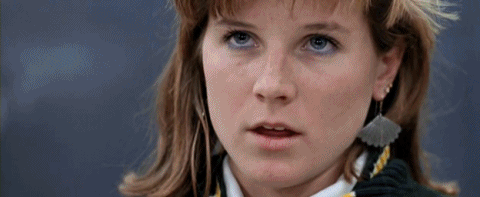 The evolution of experiential design has its roots in basic human communication. With some of the earliest designs coming in the form of cave paintings (
learn about the earliest forms of visual communication here
), societies are engrained to communicate through visual environments. Today, through the the advancement of art and technology, these early experiences of immersive storytelling on cave walls can now come to us in the forms of
holograms
and
projection mapping
. This evolution in experiential design was not only caused by a natural human condition, but also by a few key designers throughout history.
Marcin Treder, the CEO of UX Pin, has a great blog on the history of User Experience that
can be found here.
Some of the key influencers of experiential design are mentioned).
A pivotal moment in experiential design history came when Henry Dreyfuss, an American industrial designer, wrote "Designing for People" in 1955 (Hassenzahl, 2011). In his book, Dreyfuss emphasized the importance of a human connection in the experience of design. This book created the birth of experience design that was soon applied to product, fashion, and notably, internet browsing. While his work was primarily physical, Dreyfuss recognized that positive human factors were crucial to everything from the height of kitchen counters to the placement of automobile pedals to a book's type size.
Experiential design isn't limited to only certain industries
(see this Harvard Business Article for proof)
Instead of limiting experiential design to certain industries, designers in the 1950's began adapting the concepts from
Designing for People
to create human-driven work everywhere– airports, subway stations, hospitals, museums, and city streets to name a few. As these principles proved successful for physical products, designers began to move from the materialism to the experientialism- proving that if user conscious products could be sold, then there was a major market for a user conscious experience.
Nor is it limited to only physical products
In the
Encyclopedia of Human-Computer Interaction
by Armin Zahirovic, Jonas, Lowgren, John M. Carroll, Marc Hassenzahl, and Thomas Erickson, the example of material vs experiential is given by Roald Dahl's Charlie and the Chocolate Factory. In the book, Charlie finds the last Golden Ticket and is now one of only five invited to visit Willy Wonka's chocolate factory. As the story goes, Charlie is promised a day full of "mystic and marvellous surprises that will entrance, delight, intrigue, astonish, and perplex beyond measure. In your wildest dreams you could not imagine that such things happen to you!"
However, as the reading points out, Charlie and his family are incredibly poor and could sell the ticket for essential items like food and firewood. Instead, he is encouraged by his family to choose the experience over the material. "He could have had a winter coat or fire wood instead of the experience, but he already knew that only the visit to the chocolate factory had the power to add some meaning to his life." Studies prove that Charlie isn't alone, but that experiential purchases (e.g., the a festival, concert, or trip) make people more happy than material purchases (e.g., shoes and electronics) of the exact same value (Boven and Gilovich 2003; Carter and Gilovich 2010).
Professor Leaf Van Boven at University of Colorado at Boulder and author of
Experientialism, Materialism, and the Pursuit of Happiness
dives further into this concept with studies exploring the value of an experience in this interesting read.
Tools for Creating Effective Experiences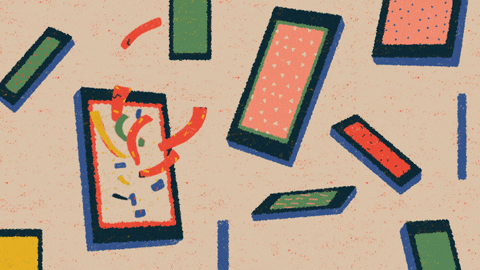 GIF BY YUKAI DU

User Experience

While Experiential Design and Experience Design may have overlapping definitions, they are not entirely the same (
proof!
). This is important when deciding what your company or design needs to be effective. If your goal is to create an environment that is representative of your business and culture, you want experiential design. If instead you want to design the overall ecosystem of a business, the products you are offering, and how you offer them, experience design is what you need (
thanks B.Brilliant
).
According to ISO, the International Organization for Standardization, user experience is about how one feels, perceives, behaves, and responds to using a service, product of system. This feeling is relative in each individual, creating a variation in experience that also must be taken into account. Through consumer research and surveys, industries can develop an understanding of trends in audience participation that can be applied to both experience and experiential design.
While everyone wants to better understand a participant's motivations, barriers, and outcomes that relate to their participation, it is something that hasn't been done enough in experiential design. The way in which modern experiential design can increase audience participation has yet to be thoroughly researched because the field is still emerging as a formal practice of design (even though as mentioned in the beginning, it's been around forever!). While most industries are beginning to shift away from traditional media work and into the experiences delivered, few recognize the opportunity to document the success in experiential design.
Documented Moments of Success:
Classical Music

At times, classical music has the misconception of being boring (or enjoyed by only an elite class). These assumptions are validated by the lack of public education around classical music. For the majority of people, Beethoven and Mozart might be the only 2 composers they know (Choi, u.d.). Without the introduction of classical music from a young age, organizations find it difficult to attract audience members later on in life.
This becomes a pervasive obstruction for classical music as organizations attempt to attract a younger audience base. Organizations willing to try experiential design tactics have seen great success in attempts to change stereotypes by modernizing the musical experience through popular collaborations and electronic technology.
For example, the Columbus Symphony saw a successful music season when they performed the popular "Star Wars" score live along with the movie (Rittmeyer, 2017). Such an innovative attempt gave audience members a fresh outlook on classical music. This form of experiential design transformed a regular performance into something modern and immersive to those familiar with Star Wars. In another example, Yoshiki Hayashi, a classical Japanese pianist, successfully used holograms to perform a duet with himself in 2014 at the
South by Southwest Festival
in Austin, Texas. Using environmental graphics, entertainment, and place-making design strategies, this blend of classical music and emerging technology created a memorable experience attracting audience members to classical music.
Documented Moments of Success:
Music Festival
Day for Night
, an immersive art and music festival in Austin, TX, combines nearly all categories of experiential design to create an immersive experience through light and sound. As stated by the Day for Night site, "the aim of the festival is to engage attendees with art installations throughout the festival campus".
The layout of the festival is scattered through a warehouse building that has been set up in a sort of art gallery using exhibition design. There are projected maps and other pieces of information on display for visitors that use environmental graphics to give important information attune to the environment. Being a music festival, entertainment design is evident through the diverse music selections of musical artists and DJs. Marketing itself as an experiential festival, Day for Night makes every aspect of the two-day festival immersive. This makes the festival stand out among others as truly unique and captivating, landing it in the ranks as one of the best current music festivals in the world (Day for Night, 2018).
Documented Moments of Success:
Sound Box
Method and Data Collection
https://www.espu.org/research-committee/284-guidelines-for-submission-of-research-surveys-of-the-espu-membership
As mentioned, an experience for one person may be a different experience for another.
Experiences psychologically, "emerge from the integration of perception, action, motivation, and cognition into an inseparable, meaningful whole"
(Hassenzahl, 2011).

In order to collect data on the user experience and strengthen the use of experiential design, industries must understand various methods of data collection. In Measuring Cultural Engagement: A Quest for New Terms, Tools, and Techniques, a summary of a Joint Research Symposium titled "
Measuring Cultural Engagement amid Confounding Variables: A Reality Check
", critical efforts were made to try to better understand methods in tracking audience participation in the arts. These efforts of tracking audience participation, done to keep industries relevant and "shareable", were found to be difficult due to the constantly changing media outlets and audience demographics. In the symposium, the researchers concluded that one of the most useful tools for industries to gage success was through internet data collection (simple email surveys). This method provides easy-to-collect data at low costs, with nearly instantaneous results. Unlike previous mail-in or physical in person surveys, email polls and other methods provide opportunities for all organizations to send out questions and get feedback.
If you're scrolling to the bottom to see when this article will end. . . here's the key things you need to know.
Experiential designs can be categorized into five modes of design: exhibition design, environmental graphics, entertainment, marketing, and place-making.
The evolution of experiential design has its roots in basic human communication- with some of the earliest designs coming in the form of cave paintings.
Henry Dreyfuss was an American industrial designer who emphasized the importance of a human connection in designing for people.
Experiential purchases make people more happy than material purchases.
Experiential Design and Experience Design are two different things.
The way in which modern experiential design can increase audience participation has yet to be thoroughly researched because the field is still emerging as a formal practice of design.
A useful tool to gage success is through the use of email surveys!
TLDR
: Experiential Design is
really
important.
References

Armin, C. (n.d.). "Shake, Rattle and Roll." Brand New: New Identity for London Symphony Orchestra by The Partners, 2017, Retrieved May 2, 2018 from 2018,www.underconsideration.com/brandnew/archives/new_identity_for_london_symph ony_orchestra_by_the_partners.php.
Beatty, J. (2017). The Creative Industries in Ohio Congressional District 3 (Rep.). Retrieved April 28, 2018, from Americans for the Arts website: http://www.gcac.org/wp- content/uploads/2013/01/OH_03-Creative-Industries.pdf
Blythe, M., McCarthy, J., Wright, P., & Petrelli, D. (2011). History and Experience: Storytelling and Interaction Design [Scholarly project]. In Experience Prototypes, Storytelling, Scenarios, Pastiche, User Experience, Museum. Retrieved April 23, 2018, from
https://pdfs.semanticscholar.org/cdb2/0ccf505c5ea5a8108f30c60c8e90e87c1601.pdf
Boven
, Leaf Van,
Campbell
, Margaret C. and
Gilovich
, Thomas (2010): Stigmatizing Materialism: On Stereotypes and Impressions of Materialistic and Experiential Pursuits. In
Personality and Social Psychology Bulletin
, 30 (4) pp. 551-563
Buford, A. (2017, March 30). Experience Design vs. Experiential Design. Retrieved April 27, 2018, from https://www.bbrilliant.design/single-post/2017/03/20/Experience-Design-Vs- Experiential-Design
Byrnes, W. J. (n.d.). (2009). Chapter 11 Marketing and the Arts. Management and the Arts. Retrieved on April 29, 2018, from https://www.safaribooksonline.com/library/view/management-and- the/9780415663298/xhtml/20_Chapter11.xhtml#ch11
C. (2008). Defining the Creative Industries (pp. 1-6, Rep.). Northern Periphery Programme. Choi, T. (u.d.). Classical Music Stereotype: Types of Stereotypes. Chickenlegmusic.weebly.com.
Retrieved April 18, 2018, from https://chickenlegmusic.weebly.com/classical- music-stereotype-main
Cousins, C. (n.d.). "Why Does User Experience Matter?" Ceros Originals, 19 Jan. Retrieved May 2, 2018, from www.ceros.com/originals/why-does-user-experience-matter/.
Hassenzahl, M. (2011). User Experience and Experience Design. ResearchGate, 2-15. Retrieved April 15, 2018, from
https://www.researchgate.net/profile/Marc_Hassenzahl/publication/259823352_User_Ex perience_and_Experience_Design/links/56a7352d08ae997e22bbc807/User-Experience- and-Experience-Design.pdf.
Heater, Brian (2008). Hands On: Buddha Machine 2. Retrieved April 9, 2018, from Gearlog: http://www.gearlog.com/2008/11/hands_on_buddha_machine_2.php
Kees, A. (2014). Storytelling Through Museum Exhibit Design. Retrieved April 20, 2018, from http://www.teamdesignshop.com/blog/2014-01-16-storytelling-through-museum-exhibit- design
Mcsweeney, E. (2013). Mixed Media: Collaborative Music and Visual Art Making for Ten X Ten 2013. NEWMUSIC USA. Retrieved on April, 30, 2018 from https://nmbx.newmusicusa.org/mixed-media-collaborative-music-and-visual-art-making- for-ten-x-ten-2013/
Munro, L. (2015, November 23). The Rise of Experiential Design: What You Need to Succeed. Retrieved April 4, 2018, from https://theblog.adobe.com/the-rise-of-experiential-design- what-you-need-to-succeed/
National Endowment for the Arts, 2015, A Decade of Arts Engagement: Findings From the Survey of Public Participation in the Arts, 2002–2012, Retrieved April 2, 2018, from, https://www.arts.gov/publications/decade-arts-engagement-findings-survey-public- participation-arts-2002-2012.
National Endowment for the Arts, December 2014, Measuring Cultural Engagement: A Quest for New Terms, Tools, and Techniques, Retrieved April 2, 2018, from, https://www.arts.gov/sites/default/files/measuring-cultural-engagement.pdf (Links to an external site.)
Norman, D., & Nielsen, J. (2018). The Definition of User Experience (UX). Retrieved April 1, 2018, from https://www.nngroup.com/articles/definition-user-experience/
Rife, M., King, D., & Thomas, S. (2014). Measuring Cultural Engagement: A Quest for New Terms, Tools, and Techniques. National Endowment for the Arts, 4-60. Retrieved April 18, 2018, from https://www.arts.gov/sites/default/files/measuring-cultural- engagement.pdf.
Rittmeyer, J. (2017). Columbus Symphony Performing "Star Wars" Score Live at Film Screening. WOSU public media. Retrieved April 18, 2018 from http://radio.wosu.org/post/columbus-symphony-performing-star-wars-score-live-film- screening#stream/0 https://www.huffingtonpost.com/2014/03/24/yoshiki-hologram_n_5022076.html
Treder, M. (2014, February 11). The History of User Experience Design – Marcin Treder – Medium. Retrieved April 24, 2018, from https://medium.com/@marcintreder/the-history- of-user-experience-design-5d87d1f81f5a
Wagstaff, Jeremy (2007). The Anti-iPod: The Buddha Machine Shows That Bells and Whistles Aren't Always Better. Retrieved April 9, 2018, from Creative Deconstruction: http://online.wsj.com/article/SB117712103492177617.html
Written by:
Jake Pfahl
&
Malu Marzarotto